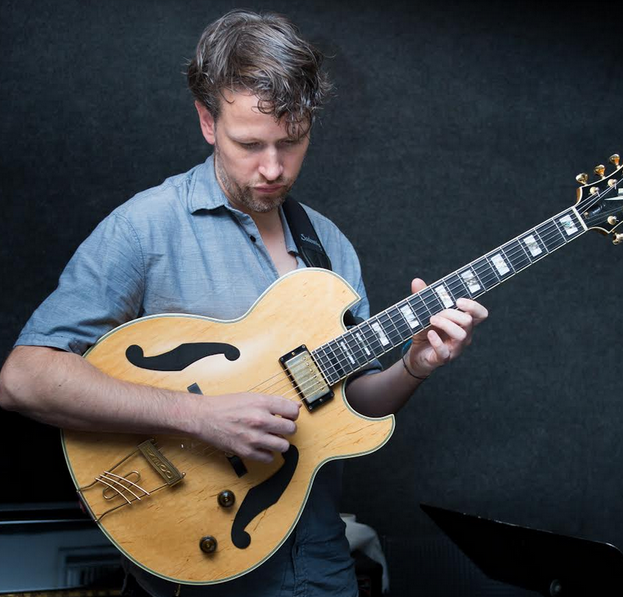 Seldom times a daring prodigious talent pushes the artistic rules and fuse his revolutionary ideas to say what he has to say, without uttering a word. Such is the case with guitarist- composer Sebastian Noelle. Now in his third studio album titled "Shelter," Noelle's progressive approach transcends advanced musical techniques. He transforms his guitar into a charismatic poet speaking fluent jazz. In short, Sebastian Noelle is to jazz what Residente is to Latin alternative: strong, poetic voices capturing the many layers of the collective human experience. 
Born in Germany into a musical family, Sebastian's early formal education was mainly classical. Upon discovering the guitar he saw a vehicle to mature his skills, and evolve from classical music, to rock, fusion, heavy metal, and to jazz. He studied Jazz Performance and Composition at the Hochschule für Musik in Mannheim and after graduating he migrated to the Boston, MA, to study with Gene Bertoncini and John Abercrombie at The New England Conservatory. After fifteen years in New York, playing in the most important jazz stages, Noelle has gathered the accolades as one of the best guitarists in the world.
"Shelter" houses some of the best musicians in the industry: Marc Mommaas, tenor saxophone; Matt Mitchell- piano; Matt Clohesy- bass; Dan Weiss- drums. By uniting this stellar band, Sebastian delivers a potent blast of intense music. The exhilarating roller-coaster ride isn't without purpose: sometimes the guitar's protagonist role takes a backseat, allowing each instrument and musician to take the spotlight.